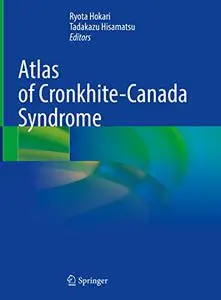 Atlas of Cronkhite-Canada Syndrome
English | 2022 | ISBN: 9811906513 | 183 Pages | PDF True | 58 MB
This manual treats both conceptual and practical aspects of gastrointestinal polyposis syndrome, which is characterized by dermatologic manifestations. The book offers both detailed and comprehensive analysis of the endoscopic findings achieved from 88 cases, which led to novel concepts and classification of the dermatologic manifestations according to distribution pattern, the thickness of mucosa, and intervening inflamed mucosa between polyps. The book also offers comparisons of the endoscopic features to pathological features. Abundant illustrations show the observations of the malignant lesions using special lights, such as NBI and BLI, to provide a comprehensive view of the Cronkhite-Canada syndrome (CCS) polyp.