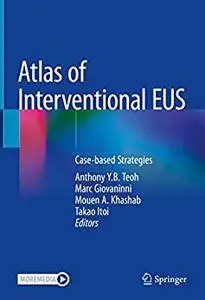 Atlas of Interventional EUS: Case-based Strategies
English | 2022 | ISBN: 9811693390 | 636 Pages | PDF EPUB | 86 MB
This atlas aims to systematically provide a case-by-case discussion on selected interventional endoscopic ultrasonography (EUS) procedures and how to approach such procedures on different patients. The atlas offers illustrations of the interventional procedures and several cases of the procedures are included. Within each case, a standardized report is provided including a brief history, imaging findings, a detailed discussion on treatment options, considerations in the EUS intervention, how to perform the procedures and final outcomes.