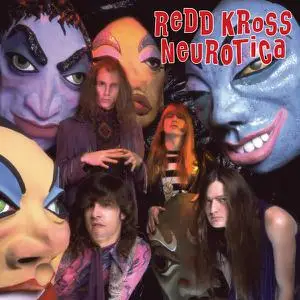 Redd Kross - Neurotica (1987/2022)
WEB FLAC (Tracks) 295 MB | Cover | 40:38 | MP3 CBR 320 kbps | 95 MB
Alternative Rock, Indie Rock, Power Pop, Pop Punk | Label: Merge Records
Whether Neurotica is where Nirvana's Kurt Cobain and The Replacements' Paul Westerberg got the idea that it was cool to take punk rock into poppier territory is still up for debate. But there's no question that the second album by the brothers McDonald is a toothsome, energetic mashup of guitar crunch and accessible melodic turns that embodied a new sound when it appeared in 1987. With Hawthorne, California, teenagers Jeff on guitar and vocals and Steven on bass out front, they began as The Tourists in 1978, before changing their name to Red Cross a year later. A lawsuit from the actual humanitarian organization forced a name change to Redd Kross which is what appeared on their 1982 debut Born Innocent, recorded before they were even out of high school.